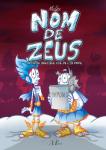 GODS IN CRISIS published in france by M'edite
Hello my friends! I am very glad to say that i accepted the offer from the french publisher M'edite for my new graphic novel "Gods in crisis"! It will come out in print and digital edition on the 20th of September by the title: «Nom de Zeus...la crise grecque vue de l'Olympe». You can buy the graphic novel in french at M'edite's site:
http://www.dicoland.com/…/nom-de-zeus.la-crise-grecque-vue-…
or at their wonderful bookstore in Paris: 98, Bd du Montparnasse 75014 PARIS and ofcourse most of the bookstores in France!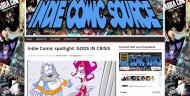 Interview for "GODS IN CRISIS" at indiecomicsource.com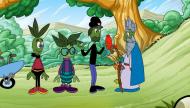 interview for the movie Oliloves at flix.gr and stasinews.gr
Pages