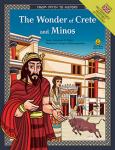 Illustration for the book "The Wonder of Crete and Minos"
I am glad to announce that the childrens book that i 've illustrated for Agyra Publications " The Wonder of Crete and Minos" is published in Greek and English. You can find it here:
http://www.agyra.gr/xcart/product.php?productid=1789&cat=625&page=1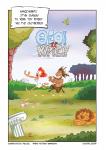 COMICS FESTIVAL "ME PENAKI KAI SKAPANI" 2014
Dear friends i am delighted to inform you that i will be participating at the "penaki kai skapani" comics festival in Athens, Greece, with a new comics for the festival's catalogue and some new pages from my latest comics "GODS in Crisis". Be there! 4-5-6 of July 2014, Ermou 134, Thisio, Athens, Greece.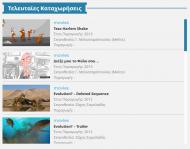 My animations at Greekanimation.com
Pages