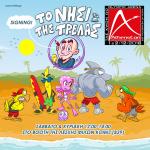 In this AthensCon 2018 I 'll be at booth B39 (Comics Friends Club), Saturday and Sunday from 12:00 to 14:00 and I ll be signing copies of my comics "To nisi tis trelas" published by Εκδόσεις Μιχάλη Σιδέρη - Ekdoseis Michali Sideri. I look forward to see you all!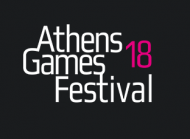 ATHENS GAMES FESTIVAL 2018
Meet me at Athensgamesfestival.gr, 20-21 October, Helexpo, Athens,Greece. I'll be at Booth A18, where I'll be presenting MY latest pc game "Not Another Weekend", a 3rd person pixelart point and click adventure game for PC/MAC, tribute to the 80s pop culture, with an interesting twist and a funny storyline. The project is near completion! Let's meet and talk about games!
Pages